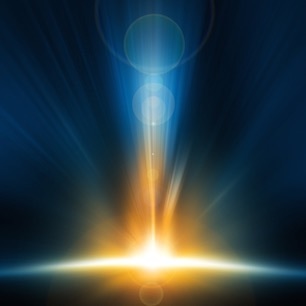 Today the new moon of Sagittarius occurs, qualified by the great alignment/convergence Earth-Moon-Sun/Vulcan-Saturn toward the Galactic Centre.
These days on the eve of such a unique and initiatory Capricorn Solstice are really a great opportunity to put the seed of a new Vision for Humanity.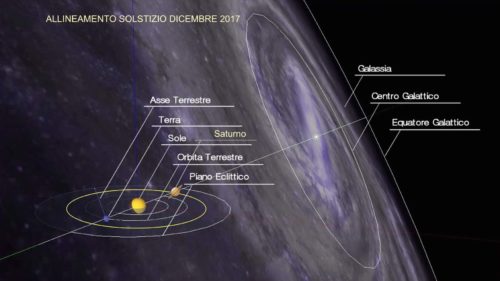 According to this, the TPS Workshop of Thought presents a possible formulation of the Forty-Nine Goals of the Planetary Plan in the next Solstice webinar, organized by the 2025 Initiative: Preparing the Way, in order to "co-ordinate in thought and common action in the service of planetary Good".
On December 20th 

(Wednesday),19:00-20:30 GMT/UTC
(2pm New York, 19:00 London, 20:00 Geneva)
"The Forty-Nine Goals of the Planetary Plan"
Here is the relevant video:
Continuing our exploration of the topic presented during the previous solstice webinars, we will overview the current cosmic, solar and planetary directions and cycles that prepare the way toward 2025. This time we will focus on the possible "Forty-nine centers" of the evolutionary "Plan of Love and Light" as envisaged by Hierarchy for Humanity.
The Plan's 'backbone' of the "Goals of the Seven Rays", as inferred from the teaching's indications for the future of Humanity, is integrated with the Forty-two secondary Goals/Vortexes. The resulting Plan of Forty-nine goals reflects the Hierarchical principles and cosmic Order and expresses a living matrix of mental/causal potencies or ideas to be precipitated into forms by the group consciousness of World Servers. 
The Hierarchical Plan is the "substantial energy" or "energetic substance" of the Planetary Purpose/Will. And the "49 Fires" archetype/"causal prototype" represents an Egoic way to enliven It. Humanity has to work out the Plan of Love and Light first from the Egoic higher mental plane, the plane of unity with Hierarchy. 
The Fourth Human Hierarchy is a "coordinated cooperation toward a common goal" and is increasingly externalizing in order to assert and restore the Divine Plan on Earth.
During the webinar some 'functionaries' or 'vertices' of this international "49 Fires" System/Order also will share their experience.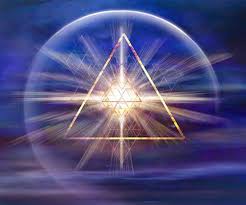 Here is also the link to the text we dealt with, about the 49 Goals of the Plan, a foundation new text which presents them related to DK's Teaching and complete of their Symbol, Seed and Formula oriented to 2025:
(See also The Distant Goals – compendium 2017 in TPS's Documents page)
*
You can access the videos of past presentations on the YouTube Channel or by clicking on the following titles:
June 2017 Solstice: "The Seven Goals of the Planetary Plan" for the 2025 Initiative: Preparing the Way
December 2016 Solstice: "The signs of heavens towards 2025" for the 2025 Initiative: Preparing the Way
June 2016 Solstice: "The Signs of the Heavens toward 2025" for the 2025 Initiative: Preparing the Way